Share capital: 100.00 Euro
In the management year 2020, the share capital of Ache Engineering GmbH was increased to 100,000 euros. Hereby Ache Engineering GmbH strengthens its market position in the long term and commits itself to partners and suppliers.
The share capital was increased by 25,000 Euro.
Alexander Metz is representative of Ache Engineering
Since spring 2020, Alexander Metz has been the sole authorized representative of Ache Engineering GmbH. As a long-time employee, Alexander Metz has repeatedly demonstrated his skills and qualifications, which has earned him the position of authorized signatory. "It's great to have Alexander at my side, he has been working in many company divisions for many years. As a contact person with great expertise for our customers and colleagues, I am pleased to have Alexander Metz at my side now as an authorized signatory of Ache Engineering", says managing director Ernst-Günter Ache.
We congratulate Alexander Metz and wish him all the best in our company!
Webinar: Cathodic corrosion protection
On Tuesday, 21.01.2020, Ernst-Günter Ache will hold a webinar on the topic of cathodic corrosion protection in cooperation with PV-Magazin international and the company Schletter.
The webinar will be held in English and can be attended by any interested person, also questions can be asked in advance or during the webinar. The registration can easily be done via the page linked below, we are looking forward to your participation.
Link: PV magazines (international) about the webinar on cathodic corrosion protection
PV-Magazine International
Auch das PV-Magazine international hat über unsere Darstellung möglicher Gefahren und Probleme bei schlechten und falschen Korrosionsschutzmaßnahmen berichtet. "Die erneute, internationale Publikation zeigt, dass dieses Thema weiter an Bedeutung zunimmt. Wir sind stolz, durch rechtzeitiges reagieren und informieren dazu beizutragen, Schäden zu verhindern und Probleme zu lösen", so Ernst-Günter Ache.
Erfahren Sie mehr über Kathodischen Korrosionsschutz bei Ache Engineering!
extraordinary teambuilding
Today, Tuesday 27.08.2019, a very special copmpany event was on the agenda for the team at our headquarters in Leun:
For a reportage on ZDF (German Television Program), a television team was in the historic city of Wetzlar, which is only a few kilometers away from our headquarters in Leun, and we were the group that received a guided tour of the city for the reportage. Together with managing director Ernst-Günter Ache, the employees as well as the ZDF team were guided through old alleys to the most beautiful corners of the district town on the river Lahn. Over the Kornmarkt and along the Mühlgraben there was a lot to see, which made for a great day for all participants.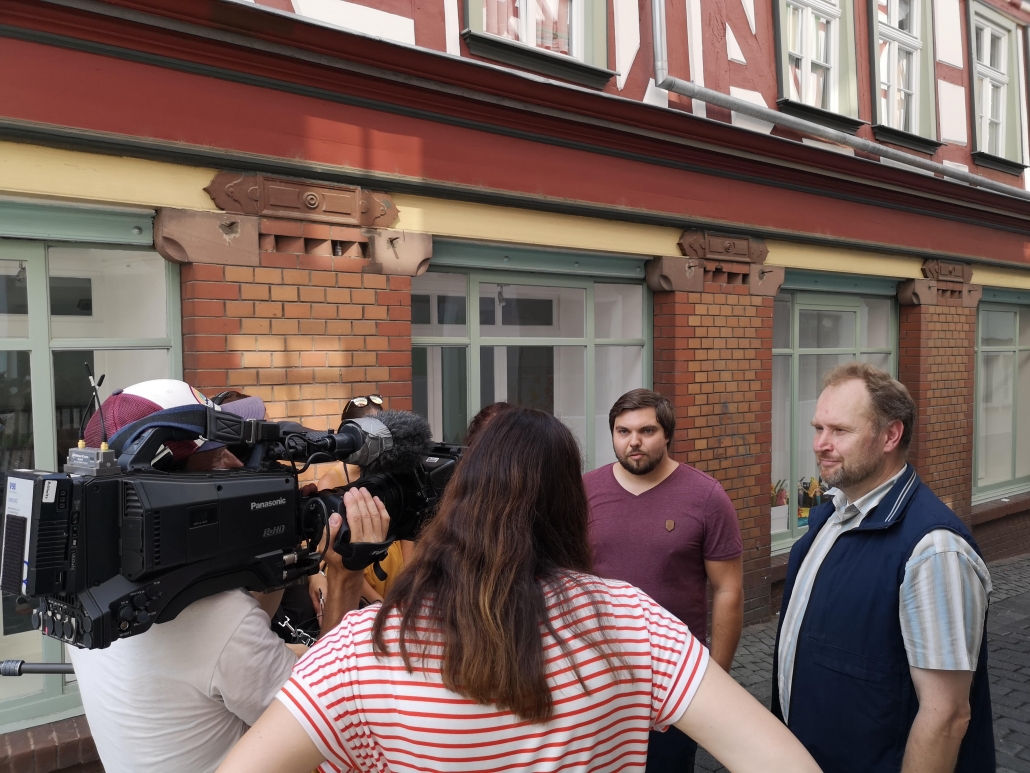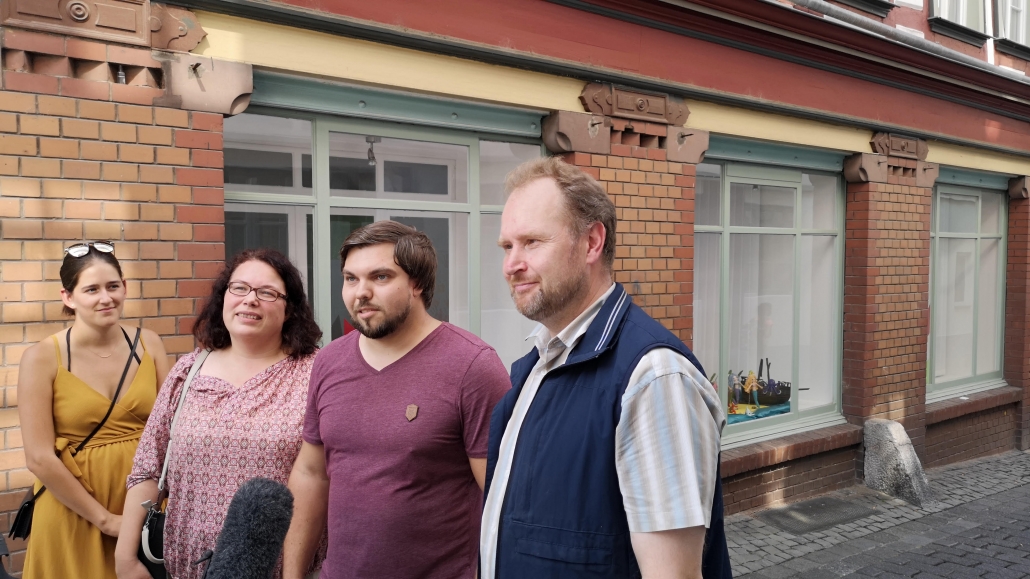 We were able to EXPERIENCE a first-class event from 26 to 28 February 2019 at the invitation of Viessmann PV + E-Systeme GmbH in the truest sense of the word. At the 52nd Nordic World Ski Championships in Seefeld Tyrol, the invited guests became part of an atmospheric major event, thanks to a perfectly planned supporting programme.
The PFU substructure for south or east-west orientation combines favourable material costs with the most cost-effective installation options.
With 59€ /kwp it is one of the cheapest sub-constructions on the market, and this with 100% production in Germany.
Learn more now!
We are happy to enter into new partnerships with highly qualified companies in the field of energy technology, engineering and energy storage systems.
Learn more about the portfolio of products and services from us and our partners!